This list of Whole30 ground beef recipes will give you so many ideas for your next Whole30!
Ground beef is one of the most common protein sources when doing a Whole30. But you might be bored with your regular choices. So this list compiles over 20 Whole30 recipes with ground beef, including burgers, chili, soup, meatloaf, protein bowls and more.
Plus they're gluten-free, dairy-free and soy-free and most are Paleo friendly, too.
For more information on the Whole30 program, visit the official website.
Let's get to the recipes!
Spaghetti Squash with Meat Sauce – Paleo Gluten Free Guy
You only need 3 ingredients to make this Whole30 version of a classic Italian dish. Plus there's no need to cut into a hard spaghetti squash – it includes a trick to make things as easy as possible!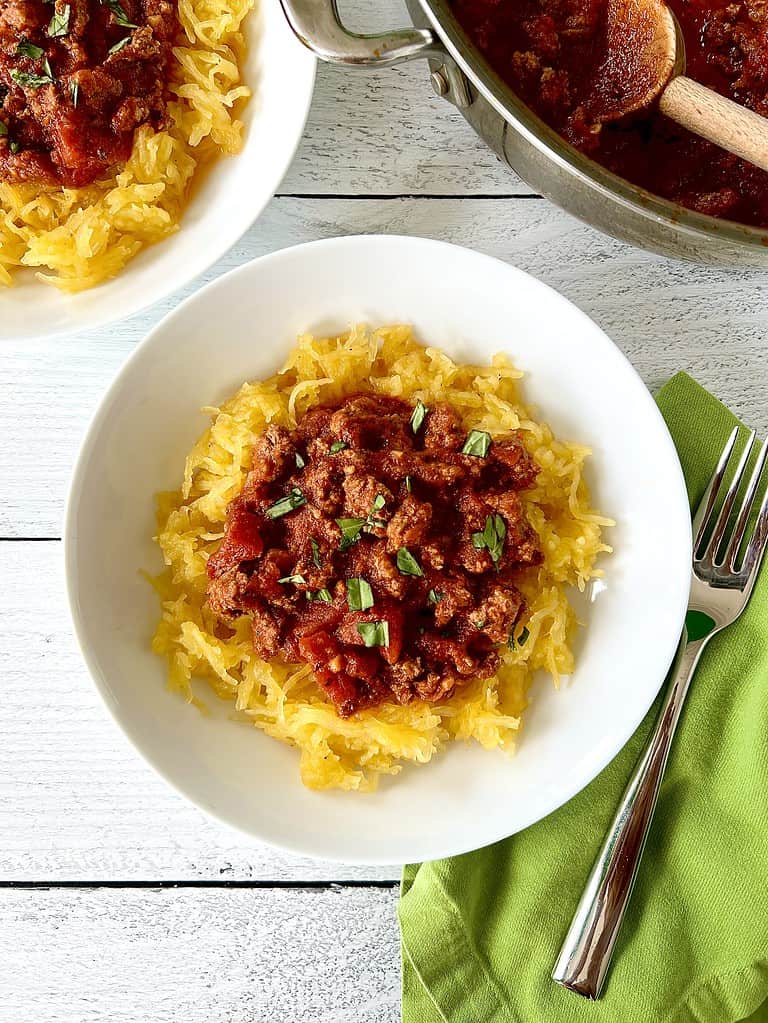 Healthy Sloppy Joes – Pure and Simple Nourishment
Filled with flavor and veggies, these saucy sloppy Joe's are a healthy one-pan meal. I bet no one will even know they're Whole30 friendly!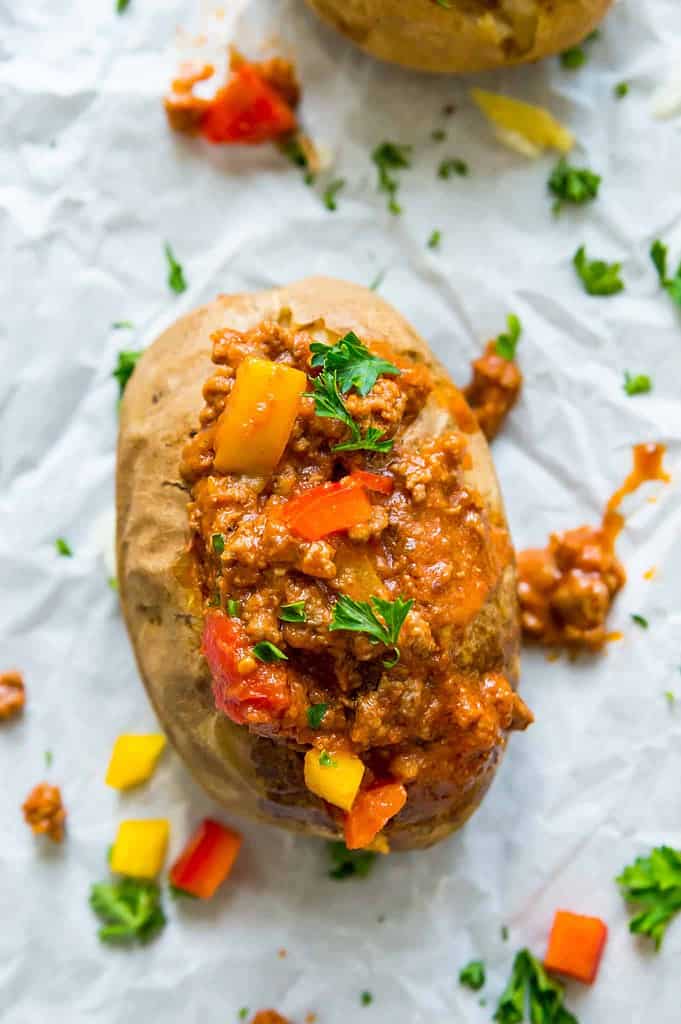 Gluten-Free Swedish Meatballs – Kaleena's Kitchen
This gluten-free Swedish meatball recipe with creamy dairy-free gravy uses simple ingredients to create the perfect comfort dish.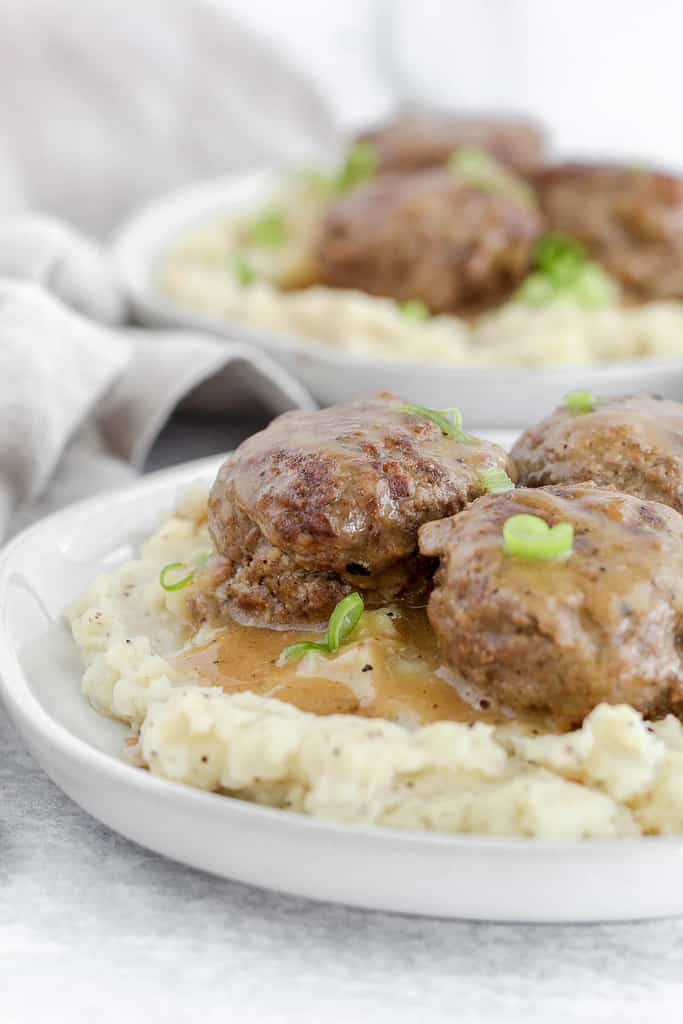 Whole30 Beef Burrito Bowls – Organically Addison
A Whole30 friendly bowl full of ground beef and burrito fillings and it's ready in 30 minutes? Yes, please.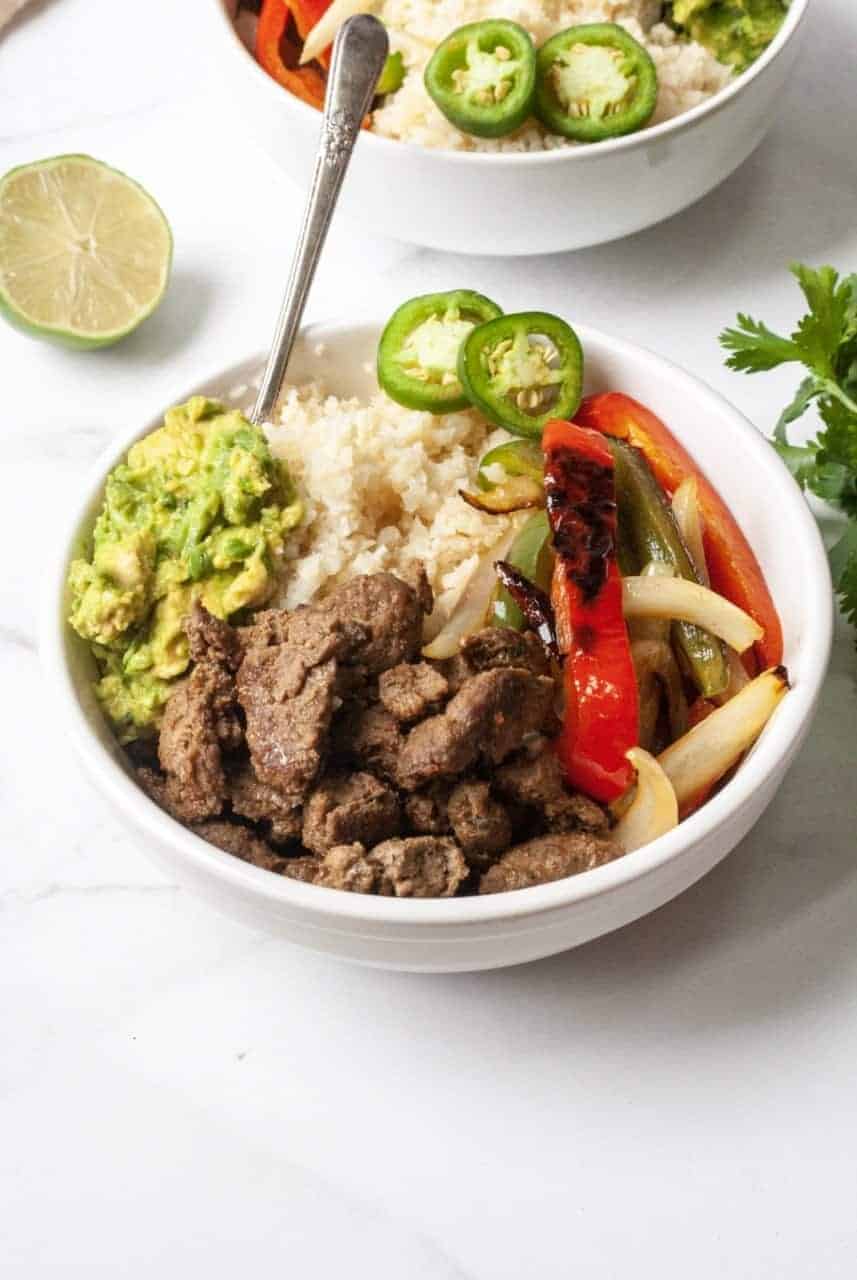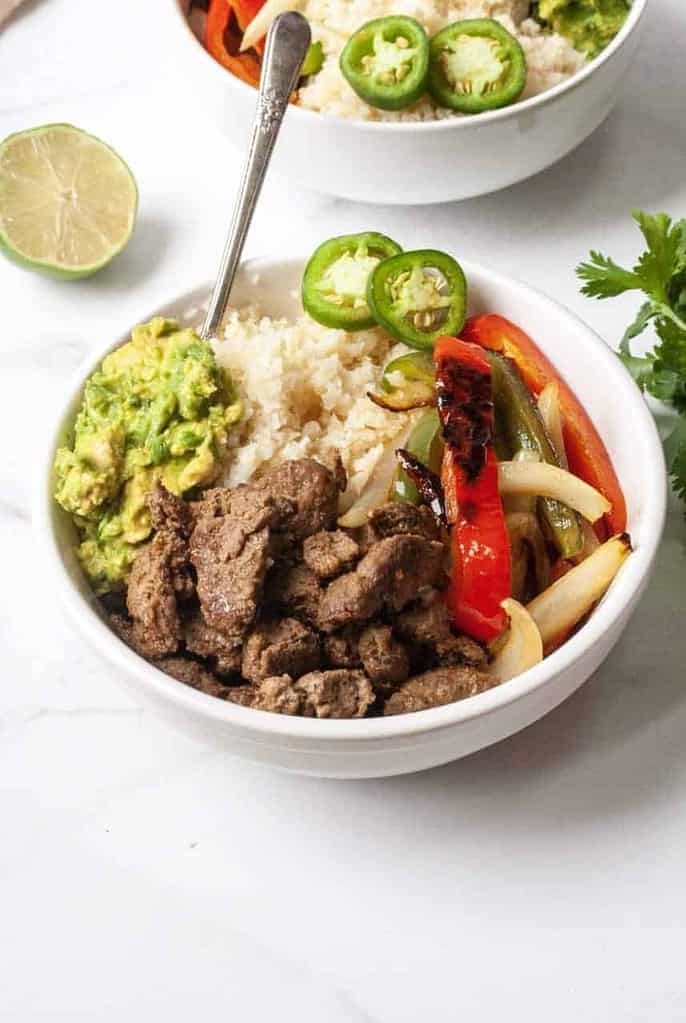 Burger Bowl – The Almond Eater
How about a different beef bowl option? This burger bowl has all the best parts of a burger, minus the bun: juicy beef, crispy fries and, of course, the special sauce!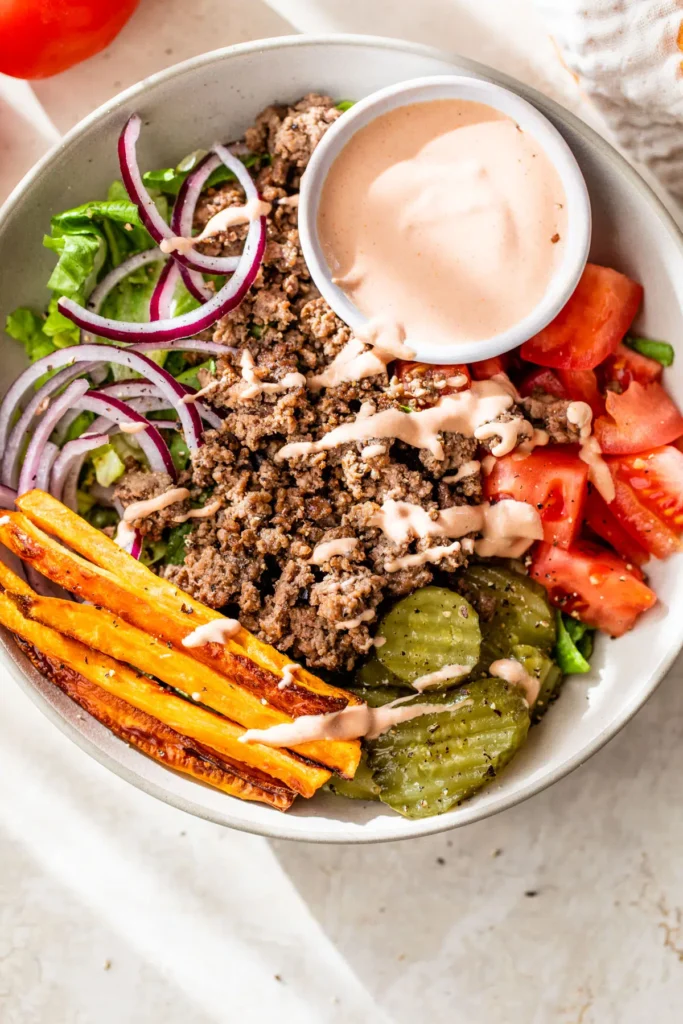 Umami Mushroom Beef Burgers – Fit Mama Real Food
For more traditional burgers, try these patties. Add baby bella mushrooms to beef up (no pun intended) the umami factor!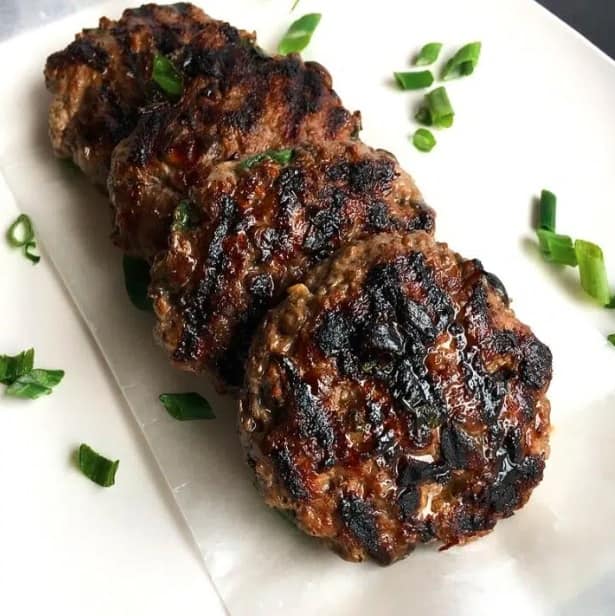 Hamburger Soup – Whole30.com
Maybe you want all the best parts of a burger, but in a soup? This hamburger soup is full of protein and veggies. Plus it freezes well so it's great for meal prep!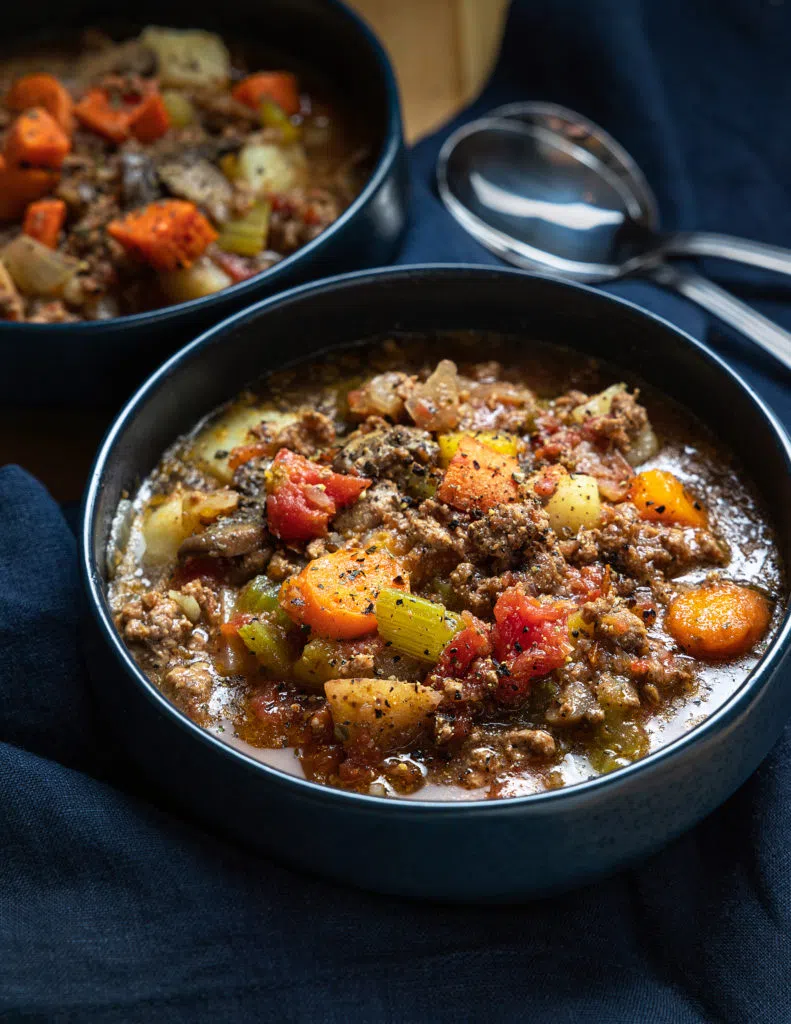 Classic Whole30 Meatloaf – Paleo Gluten Free Guy
No breadcrumbs here! But this meatloaf still has all the classic flavors of the traditional version, including the ketchup glaze.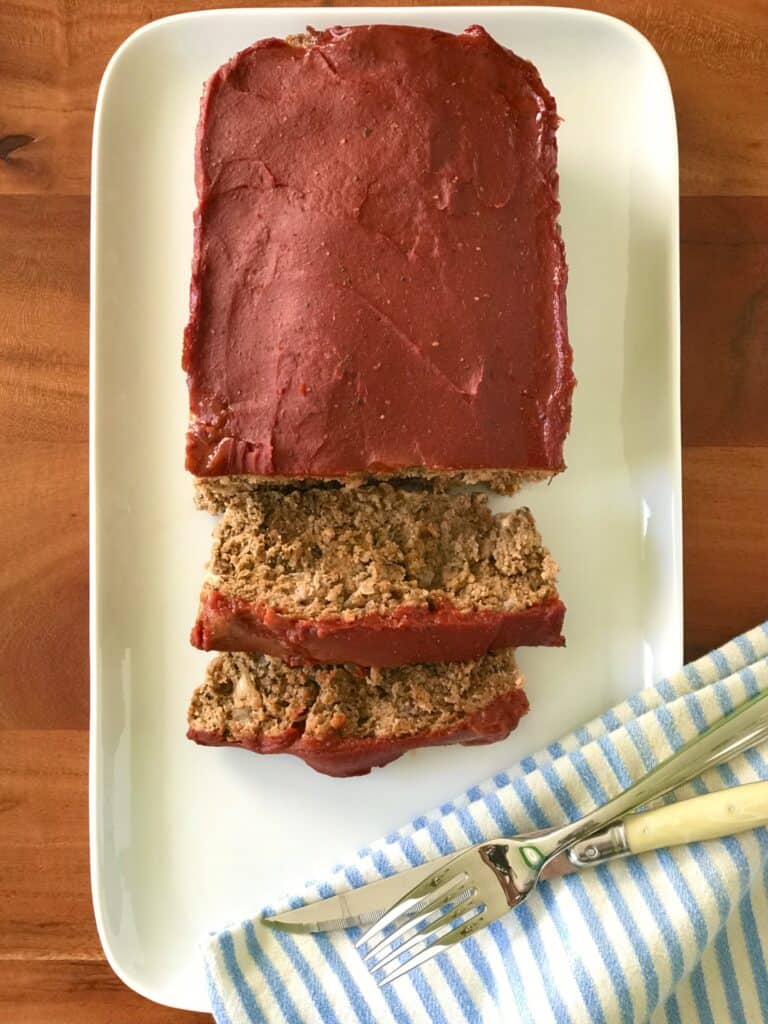 Make Ahead Meatballs – Fox and Briar
These easy meatballs are baked in the oven for minimum fuss and clean-up. Please they freeze well too!
Paleo Chili (Whole30, keto) – Bakerita
Ground beef, sausage and bacon in one chili recipe? Sign me up! This is pure comfort food bliss and can be made in a slow cooker, too!
Ground Beef and Sweet Potato Chili – The Clean Eating Couple
If you've never tried sweet potatoes in your chili, you have to try this recipe. They add a perfect touch of earthy sweetness balanced out by all the spices. And this version includes stovetop and slow cooker instructions!
Instant Pot Paleo Pumpkin Chili – The Roasted Root
Similar to the sweet potato chili recipe above, adding pumpkin to chili adds a hearty, filling earthiness. And making it in the chili pot means it's quick, easy and a one-pot meal.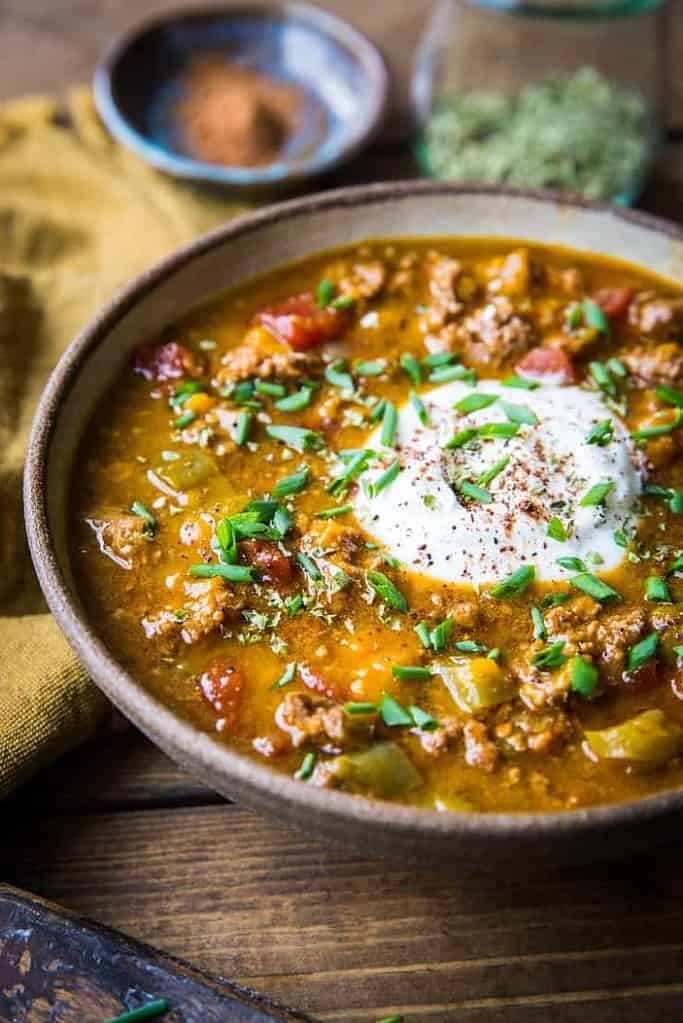 Whole30 Taco Casserole – Paleo Gluten Free Guy
This fun, hearty meal is packed with beef, veggies, seasonings, salsa and eggs. It reheats well so it's great for meal prep, too!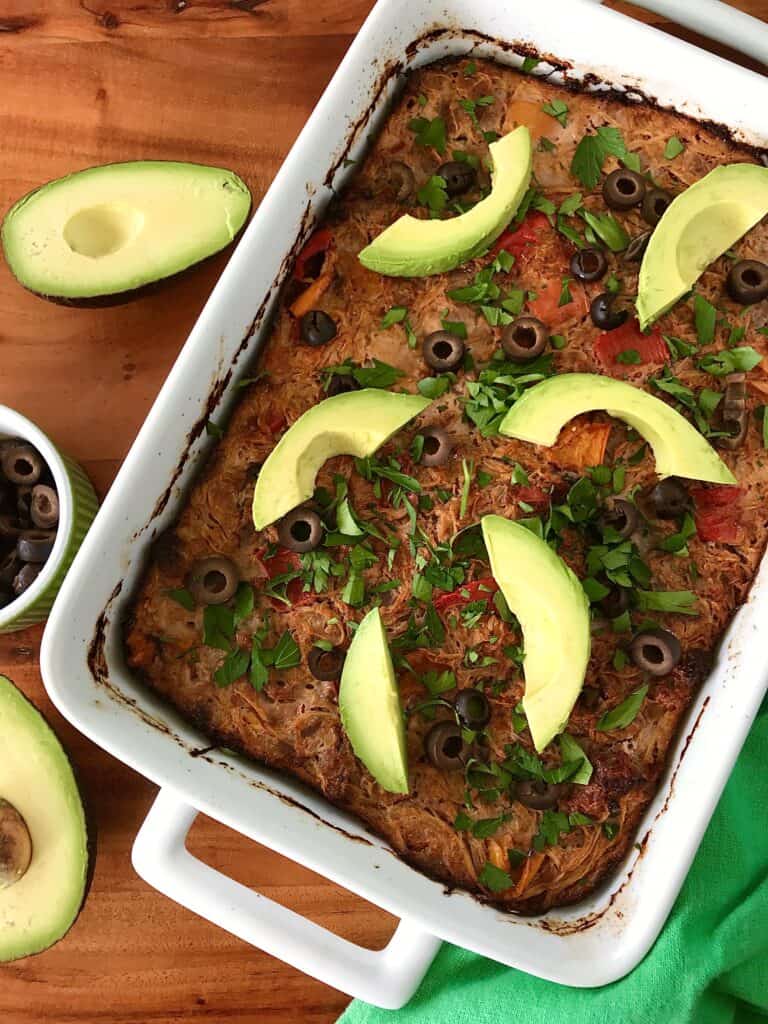 Gyro Meat – Easy and Delish
This recipes makes it so easy to recreate the Greek classic at home. Serve it with salad or roasted vegetables for a complete meal.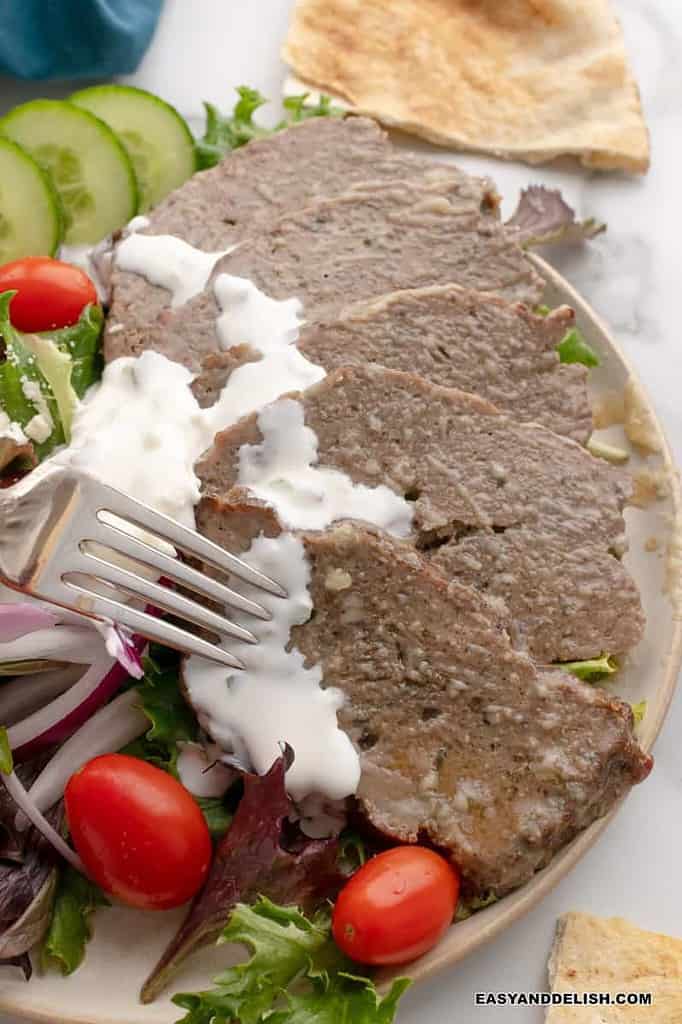 Delicata Squash with Caramelized Onion, Beef and Bacon Stuffing – Paleo Running Momma
This stuffed squash is a hearty meal packed with protein and vegetables.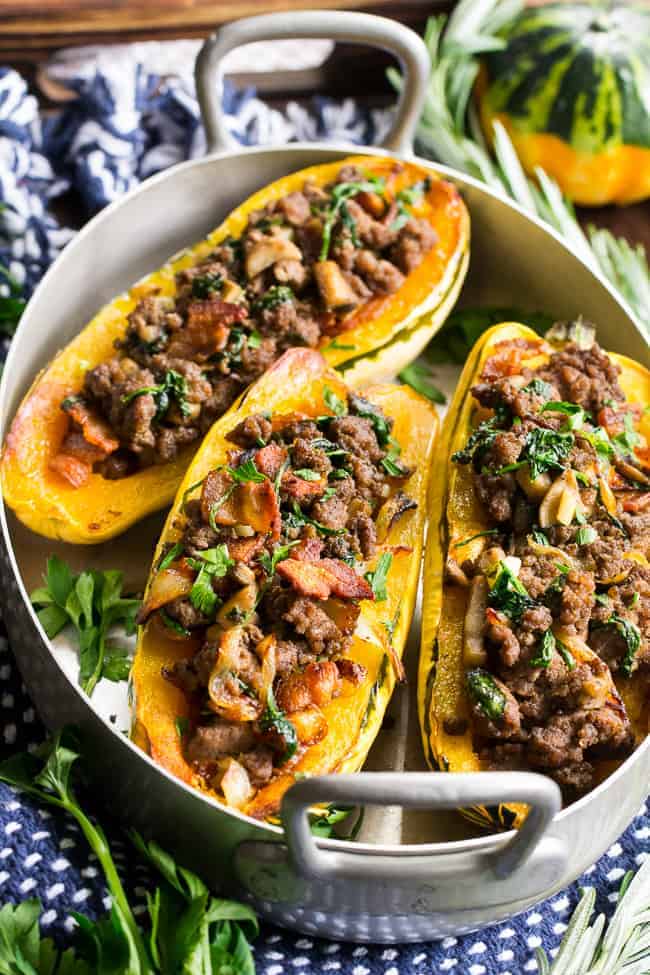 Beef Potato Bites – The Goodie Godmother
Ground beef isn't just for main dishes! These scrumptious potato bites are perfect for Game Day, a party or when you want a fun meal.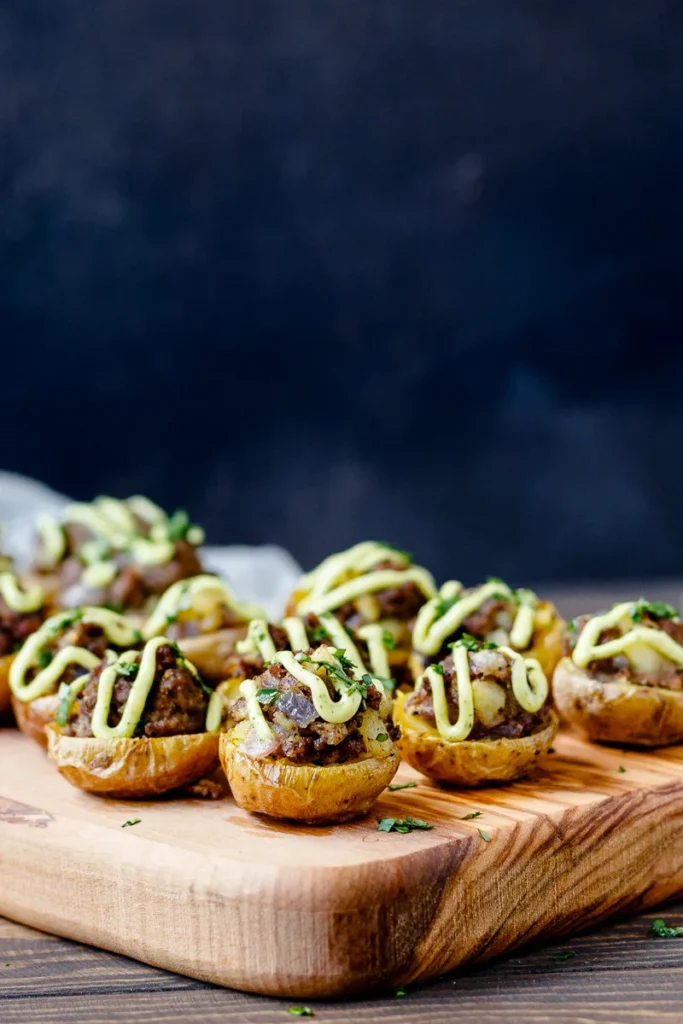 Stir Fry Ground Beef and Broccoli – The Healthy Consultant
Made in under 20 minutes, this is an easy and healthy makeover of a classic takeout dish.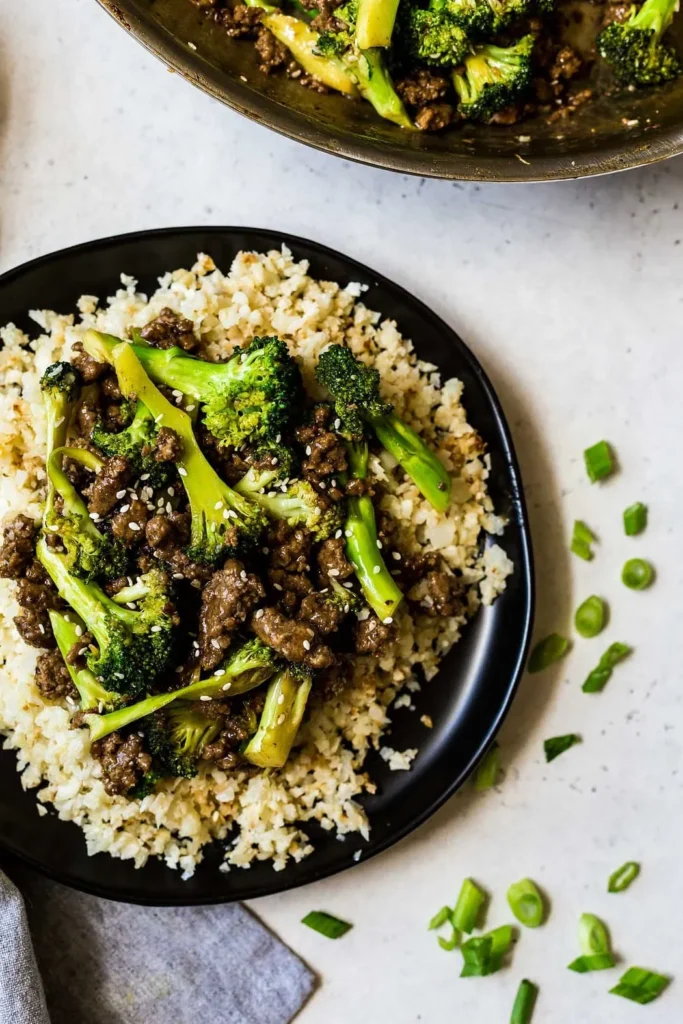 Ground Beef and Cabbage Whole30 Stir Fry – Nyssa's Kitchen
Stir fries are a great choice for a weeknight dinner because you don't need a ton of ingredients, yet it's easy to make them flavorful. If you've never tried cooking cabbage this way, you might be surprised how good it is!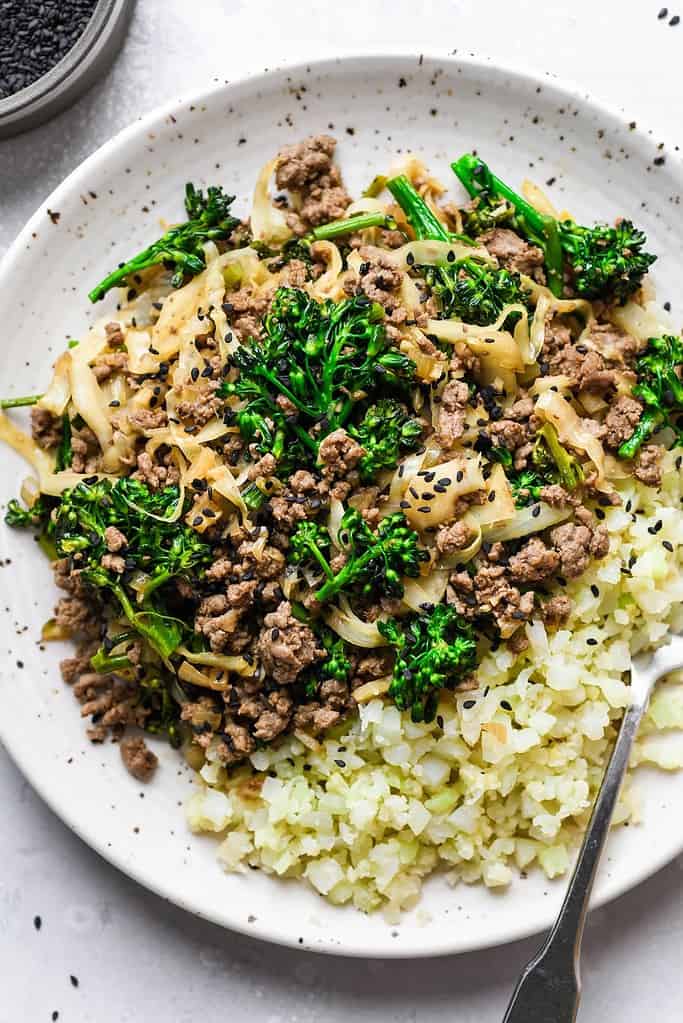 Lebanese Grape Leaves Bowl – Healthy Mom Healthy Family
This recipe has all the delicious flavors of classic stuffed Grape Leaves, but in an easy 30-minute bowl that the entire family will love.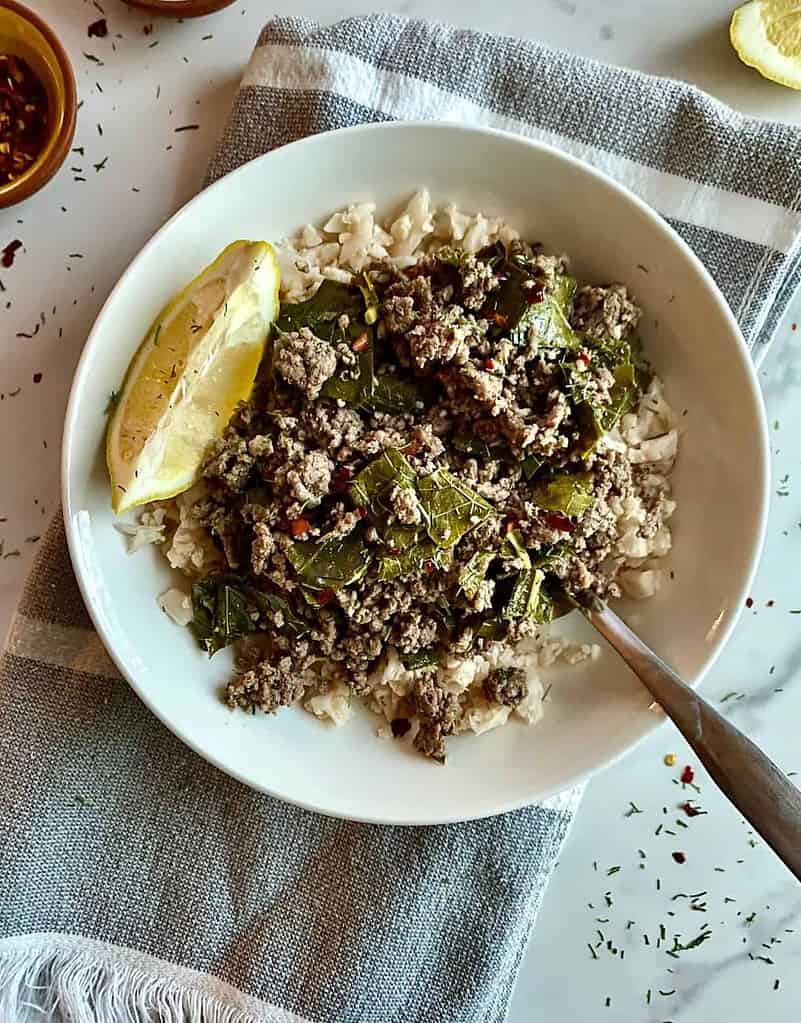 Ground Beef Curry / Pakistani Keema Curry – Whole New Mom
The Ground Beef Keema Curry so simple and so delicious. Easy enough for every day, but tasty enough for special occasions too!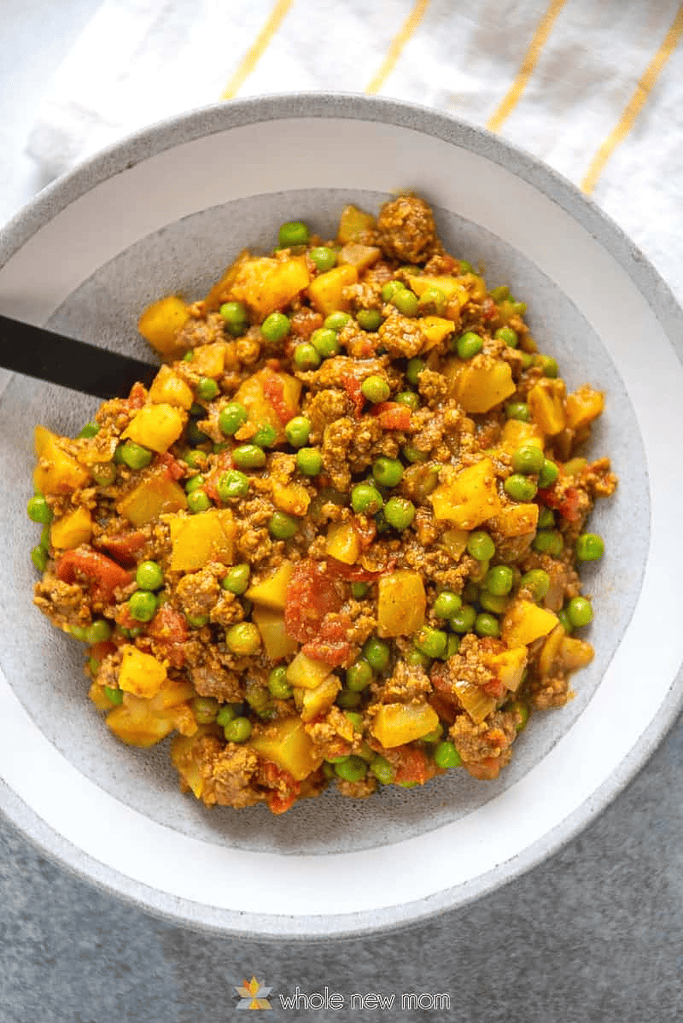 Easy Ground Beef and Sweet Potato Rice Breakfast Skillet – Bites of Wellness
It can't just be all dinner recipes, right? This breakfast skillet is so easy to make, ready in 15 minutes and Whole30 friendly. Oh, and it's an easy way to get in protein, healthy fat, good carbs and veggies!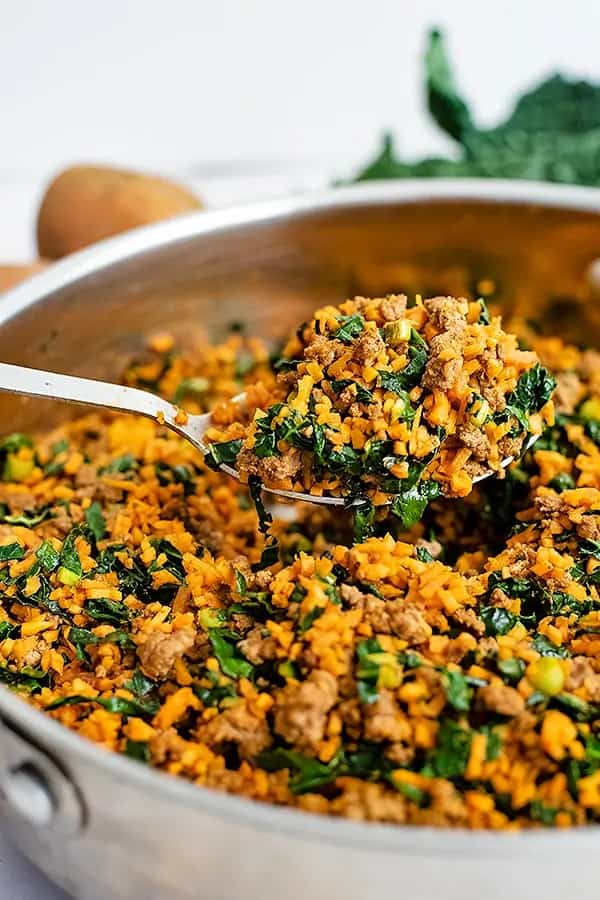 Spanish Cauliflower Rice with Ground Beef – Paleo Gluten Free Guy
This recipe is an easy dinner made in just 35 minutes! Ground beef, seasonings and lots of vegetables create a hearty, flavorful meal.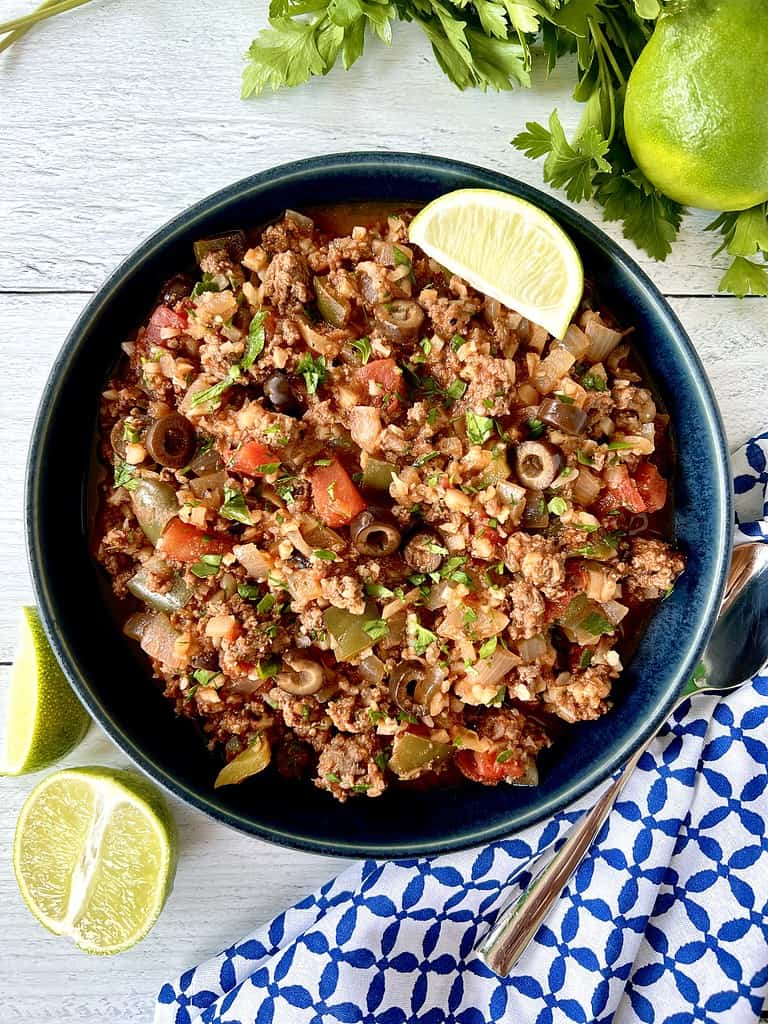 And that's it! More than twenty Whole30 ground beef recipes to help get you through your Whole30. But really, these recipes are so good you'll want to make them even if you're not on a round. Hopefully you found inspiration and ideas you can take into the kitchen with you.